By SUSAN LAHEY
Reporter with Silicon Hills News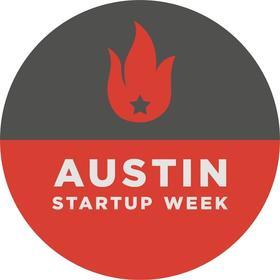 In yet another panel about why Austin's the best place for a startup to be, one panelist summed it up nicely: "Austin is still a small pond," said Tim Kern of Getpromotd. "And if you're a small fish, you have a better chance of surviving in a small pond than the middle of the ocean."
The panel on "Why I Moved My Company to Austin" was moderated by Kyle Cox, director of IT/Wireless and development portfolios at Austin Technology Incubator at the University of Texas. Panelists of the Austin Startup week event at City Hall included Evan Baehr, Co-Founder of Outbox who moved to Austin in late 2011 and secured $2.2 million in financing; Adam Lyons, founder of Insurance Zebra; John Kinzell, CEO Xeris Pharmaceuticals which moved from California to the Austin Technology Incubator in 2010, and raised $1.5M and Kern.
Most panelists agreed that Austin's a good place to achieve modest goals like growing to profitability and either operating at a comfortable level or selling for a reasonable price. A company may be less likely to get discovered as a superstar than it would in Silicon Valley; but it's also less likely to wind up like one of the thousands of stillbirth companies born in the Valley.
"The vision for exits is actually smaller here and that's rational because, to take Josh Baer's model, you can build a company that makes money for under a million," said Baehr.
Part of the reason for that is the culture in Austin, Kern said. In Silicon Valley one is more likely to hear "'Yeah I know 1,000 people who are doing the same thing you are with a lot more money and you don't stand a chance'…. In Austin, I really appreciate the wisdom of everybody here and their willingness to share it."
Lyons said, "I've been really motivated by the collaborative culture. People are eager to get out and meet people. Everyone's trying to make a difference. There's a culture of encouragement: 'Everybody should take a chance, everybody should get a chance to fail. Learning is important.' It's really hard to create that kind of culture somewhere else."

Kinzell, whose company operated in the bay area before moving to Austin, cited hard business reasons for moving, including the relative cost per square foot of building a laboratory: $50 more per square foot in Palo Alto, he said.
"We moved it here because it is most of the things California is not," he said. "There are low levels of unionization, moderate taxes, moderate regulation. It's a good climate for business." On the other hand, the company is moving its clinical trials to San Antonio because of Austin's lack of a medical school.
Baehr felt like Austin could improve on its business climate but was drawn by its lifestyle: Schools, parks, community, arts and cost of living. Although when he and his wife were checking out the town on a day when it was 108 degrees his wife commented: "I must really love you."
Among the things Austin could improve, he said, was more housing close to town. In the suburbs, where costs are low, the commute is too long. And then, panelists complained about the traffic. And the lack of investors…though more and more are looking from California toward Austin.
Panelists seemed to disagree about whether Austin was a good place or a bad place to try to attract talent. Baehr's experience was that, for people who don't know the town "Austin feels like Texas and that's a little scary." But others said they had no trouble bringing new talent in, even if the new employees had never been to Austin before.
Before the panelists spoke, Eve Richter, Emerging Technologies Coordinator for the City of Austin and Partner at Napkin Ventures, reiterated some of her top reasons for companies to move to the city from 300 days of sunshine to food carts.
Among the audience was Bijoy Goswami of Bootstrap Austin who said he appreciated that the panelists focused on Austin's strengths of being a place where a startup can bootstrap or grow to profitability on small investment. And where startup founders can be content with small exits versus giant ones.
"I just feel like my whole thing is we need to appreciate Austin for what it is, its niche, and stop trying to compare it to other places."