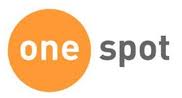 OneSpot, an advertising company, announced it has landed $5.3 million in funding during a Series A round.
The Austin-based startup reported Mohr Davidow Ventures led the investment round with participation from Mack Capital, RSL Ventures, Capital Factory and Brett Hurt, an angel investor and co-founder of Bazaarvoice.
Since launching, the company has raised $6.8 million to create its content advertising platform.
The latest funding will help the company expand its sales and marketing and further develop its product.
As part of the funding deal, Mohr Davidow Ventures General Partner Bryan Stolle will join OneSpot's Board of Directors.
OneSpot's customers include Johnson & Johnson, Rackspace, Domo and Remington.
"OneSpot's offering is well-timed with the rapidly increasing demand for solutions that extend the reach of a brand's content and drive business results," said Stolle, General Partner with Mohr Davidow Ventures, said in a news release. "We believe the market will continue to see a shift of brand dollars to both content marketing and programmatic advertising as brands increase their reliance on content-centric programs and look to scale those efforts. OneSpot is a powerful solution for the industry and we are excited to collaborate with and support them as they work to build a great company in an exciting category."
OneSpot has created a platform that allows companies to combine text and video into ad spots which are displayed to customers through its "proprietary content sequencing engine." They then place those ads on websites. It also provides an analytics dashboard to track the ad's performance.

"As an industry we're just scratching the surface of how powerful content marketing can be when it's combined with the massive scale offered by the global online advertising ecosystem," OneSpot Chief Executive Officer Steve Sachs said in a news release. "Having the financial support and domain expertise of Mohr Davidow Ventures will help us execute our vision even more rapidly and broadly – and with the benefit of experience, perspective and relationships of a leading ad tech investor."