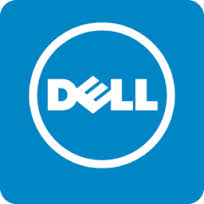 Dell is giving one lucky startup an opportunity to pitch their company to Michael Dell at Dell World next month.
Dell has already selected six startups including ihiji in Austin to present at Tech Innovation day: Pitch Slam at Dell World.
The online contest kicks off today to find the final technology startup to participate. The deadline for submission is midnight on Nov. 29th.
The Pitch Slam is part of the initiatives Dell is taking as the world's largest startup. The company went private earlier this year.
During Global Entrepreneurship Week, on Thursday, Dell announced a global expansion of its Center for Entrepreneurs Initiative with a U.K. Centre in the United Kingdom. It plans to open another center in Ireland later this year and other centers next year.
"For Dell, supporting entrepreneurs isn't just a business strategy, but a corporate philosophy. Since launching in the United States a year ago, the Dell Center for Entrepreneurs has been a true testament to the collaborative win-win of startups and corporations partnering for growth," Ingrid Vanderveldt, entrepreneur-in-residence at Dell, said in a news statement. "Today, we're excited to be taking big steps forward in expanding this footprint globally."
Dell also has a $115 million Dell Innovators Credit Fund to provide financial and technology resources to startups. And its Founders Club, is a hand-picked group of 150 funded startups that Dell has invested in to help scale quickly.
The companies participating in the pitch slam include Neverware, a New York-based startup that improves schools' access to working computers through software. The other startups include Nebula in San Francisco, Simple Relevance in Chicago, ihiji in Austin and Bottlenose in Los Angeles.

Dell also announced an entrepreneur in residence global advisory board made up of experts including Ashish J. Thakkar, founder of Mara Group and winner of the 2013 Young Entrepreneur of the Year Award at the World Entrepreneurship Forum. Other members include "Ido Leffler, co-founder of Yes To Inc., the No. 2 natural beauty brand in the U.S; Marcelo Sales, founding partner of 21212, a digital business accelerator headquartered in Rio de Janeiro and New York City; Catherine Graham, president and co-owner of RIGHTSLEEVE, and co-founder and CEO of commonsku, and Elizabeth Gore, resident entrepreneur at the United Nations Foundation."