BY SUSAN LAHEY
Reporter with Silicon Hills News

It may be good news for the economy that two of the top winners of the HATCH pitch competition make it easier for investors to invest.
Realty Mogul, a company that calls itself "crowdfunding for real estate" won the HATCH pitch competition presented by the Houston Technology Center Sunday. The Los Angeles company, whose impassioned pitch earned it the term "histrionic" by judges, makes it simple for accredited investors to find qualified real estate investments and pool resources with minimum investments as low as $5,000.
Second place was won by Molecule Software, a Houston company that simplifies trading of stocks for small energy companies.
Third place was claimed by Austin company Taskbox, which processes mobile email inboxes into priority tasks according to due dates and other factors. Taskbox also won the audience popularity award, a new feature this year created and managed by Protexting.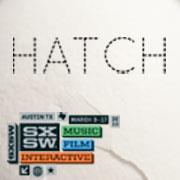 Greg Wright, HATCH founder, said the 100 companies that applied for the pitch competition were very diverse in focus and product type including a health IT company—Snap Health—and Lynx Laboratories which created a 3-D camera that measures the object it's photographing. Last year, the HATCH competition spilled out into the hall with many people standing in line, trying to get in. A number of the audience members were last year's participants, Wright said.
The HATCH competition, which was staged for the first time at the 2012 SXSW Startup Village, is unique in that all the participants are coached extensively before presenting. Each team has a coach who meets with them either in person or virtually, until the pitch is right.

One of the judges, this year, last year's winner
Distil Inc.
CEO Rami Essaid, has done a lot of Google hangouts with various startups and blogged extensively about the pitching process.
"A big piece of what pitches needs to happen is to make the audience relate. What made us successful last year was we told a story about the problem. A lot of the companies don't engage the audience that well. When you tell a story in four minutes, it's really hard to be concise with the message. You have to treat it like you have 30 seconds instead of four minutes. That forces you to get the message down."
Distil found an investor among the judges last year, John Frankel, a partner with
ff Venture Capital
and closed a $1.8 million deal in December. Frankel was also a judge this year.
Wright said it was largely Essaid's energy and enthusiasm that sealed the deal last year.
"You just have to watch Rami to understand why they will be successful," he said. "He was there at everything. I would email the group or send out a Tweet 'Got a TV opportunity in 15 minutes; be here or miss it' and he would be the first one there. Or 'At the Bing lot, one of the investors is here, come and join us,' and he would be there."
Each of the 12 judges had a virtual $1 million to invest and whichever contestant garnered the largest share of that investment won. Each contestant had four minutes to pitch with six minutes of questions from the judges.
Judges were blunt, sometimes almost chiding with contestants, calling them out on business models that looked more like features of other products than businesses on their own, questioning their ability to get customers. Joel Yarmon of Draper Associates told Taskbox founder Andrew Eye that he'd be "pissed" if he'd given a seed-round investment to a company—as the
Central Texas Angel Network
recently did for Taskbox—and the company used it to find more investments. Eye assured him that CTAN recognized the size of the players he was competing against and supported his pitching to which Yarmon replied "Let's agree to disagree."
"I don't think the judges are harsher this year than last year," Frankel quipped. "I just think they're grumpier."