By LAURA LOREK
Founder Silicon Hills News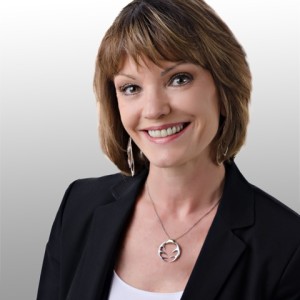 Founding a high tech startup and raising venture capital is tough for everyone.
But it's even tougher for women, according to the Clayman Institute for Gender Research at Stanford University.
In a recent study, the institute reported "women founded only three percent of technology firms and one percent of high-tech firms between 2004 and 2007." And that only five percent of venture capital investment went to women-owned high-tech firms in 2001.
Those figures are also true in Austin, according to Jan Ryan, a successful serial entrepreneur. She knows those statistics really well. She has raised venture capital for her software companies and now she wants to help other women succeed.
At Social Dynamx, Ryan, a co-founder helped to raise $3 million in a seed stage investment. In 2012, Lithium Technologies Inc. acquired Social Dynamx. Last year, Ryan became a mentor and partner at Capital Factory, a technology accelerator and incubator in downtown Austin. She noticed that Austin lacked a central networking group for women entrepreneurs. So she joined together with 16 experienced women entrepreneurs and executives and they founded Women@Austin and defined its vision.
"We want to do something about the ratios of women in business in Austin," Ryan said. "These are experienced women coming together saying we want to change this. We want to create an organization that helps bring together women on the front lines to be inspired and get actionable advice."

Women@Austin is really both an organization and an initiative, Ryan said.
"I'm hoping this will be a movement," Ryan said. "Our vision is to make Austin the most accessible and supportive city in the nation for women. We should be known for that."
A lot of women entrepreneurs don't go to traditional networking events, Ryan said. They may be working too hard at their early stage company. They often find themselves in a silo and they may be reluctant to ask for help, Ryan said.
"We want to create a trusted network for them to have some peers and mentors to talk to about problems," she said.
One of the goals for Women@Austin is to triple the number of women funded businesses in the next three years. The organization also wants to expand the ecosystem for women and provide more visibility and mentoring, Ryan said.
"We need more mentors and more role models," Ryan said. Studies show that if a woman has someone in her sphere of 50 close contacts doing something entrepreneurial, she will be more likely to do something herself, she said.
Women@Austin will help to showcase women-led deals and celebrate and highlight successes, Ryan said. They will also help women early on in their startup cycle to help them improve their chances of success. Female founders need to meet with potential funders early on and develop relationships so they have a network in place when they seek funding later on, Ryan said.
"Everywhere we see male images – men speakers on panels – men at keynotes. We need to change the narrative," Ryan said.
Women@Austin is planning on having an event once a quarter to bring women entrepreneurs together.
It sold out for its first event "2014: Be Bold" Thursday night at the Capital Factory with 115 people attending and 50 people on a wait list. Bill Wood, general partner at Silverton Partners will be speaking to the group, along with a featured panel of three female entrepreneurs of start-ups including Heather Brunner, CEO of WPEngine, Patti Rogers, CEO of Rallyhood and Erica Douglass, CEO of MarketVibe.