By SUSAN LAHEY
Reporter with Silicon Hills News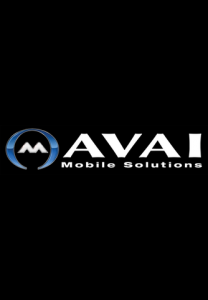 He called it WordPress for apps…on steroids. Avai Mobile Solutions LLC, recently introduced its app platform for large organizations, which lets them create the look and feel and manage content on their apps without having to build one from the ground up.
"It does a lot more than a WordPress site could because it allows you to utilize smart phone functions. It's not just serving out HTML pages," said Avai CEO Rand Arnold.
Arnold moved to Austin from Silicon Valley in 1999 and was working in UI/UX design and touchscreen interfaces. When his funding dried up at the start of the recession, his company pivoted into mobile.
"We said, here's what we'll do, we're good at tying apps into back end servers. We don't do games. We don't do consumer apps, no iBeer…. The content would be updated with backend services."
The company began working on individual custom mobile apps and many of its customers were state parks or theme parks.
"Where's the first place people really start understanding the value of an app?" Arnold said. "You're out in the state park and you don't have your laptop or computer and you think 'I sure would like to know what's going on. Where am I? How do I find out where I want to go?"

But creating individual apps, with their long development cycles, endless iterations and long wait times after they're submitted to the app store was proving too frustrating.
"We would build the app and customers wanted to see it on their phones before it went out but there was no easy way to get it to them until it was in the app store. They would approve it and then we'd wait around for weeks for Apple to release it. Then they'd see it and say 'We know we approved it but we want the background a little darker green and we need it tomorrow…..' Then we'd change it and have to resubmit the app to the store. The time and cost involved with building apps was ridiculous and it was going to get more ridiculous. You're never done with software. As soon as you're done you have to start the next draft."
That's when Avai decided it preferred to provide the architecture for enterprises to manage their own apps and app updates. T.J. Christensen, vice president of business development with Accesso, a company that provides ticketing and ecommerce solutions to theme parks, said the company has worked with Avai since 2010 as a white label app re-seller.
"Our ability to leverage their enterprise platform and mobile expertise has allowed us to become a leading provider of mobile solutions within our market segment," Christensen said. "Over the past three years they have continued to re-invest in the platform bringing new and exciting features into the standard offering year after year – which has allowed us and our clients to stay well ahead of our collective competitors."