By ANDREW MOORE
Reporter with Silicon Hills News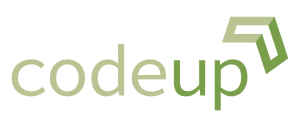 "Learn to Program. Get a Job Offer. Guaranteed."
This is the not-so-humble sales pitch of Codeup – a for-profit code education startup founded by San Antonio entrepreneur and angel investor Michael Girdley. The startup offers a nine week programming boot camp located at Geekdom of San Antonio which will teach the programming skills currently sought for in the workforce. The startup's first boot camp, starting Feb. 3, will focus on web development and will cover Linux, Apache, MySQL, PHP, and JavaScript. The camp price tag is $7,430, and if the student does not receive a job offer within six months of completing the course they get half their tuition back. Enrollment has already begun.
Girdley justifies his guarantee with his business approach. Before launch, he collaborated with both small startups and larger companies in need of developers to find out exactly what skill-set they want to hire.
"We went and talked to them and got feedback on what they are looking for. We added a whole set of methodologies in terms of how to work as a team of programmers to the course after meeting with certain employers," Girdley said. "Ultimately we have two customers. One is the student and the other is the employers. We have really worked hard to have them meet in the middle for everyone to be happy."
Codeup's classroom experience is designed to be as intensive and hands-on as possible. Students will learn concepts quickly in 15 minute intervals and then immediately implement them with exercises lasting 20 minutes. Each class will hold 20 students. Girdley will be teaching the classes along with Jason Straughn, Samantha Atkins, and Chris Turner. During exercises, all four instructors will be present to answer any questions. Classes will be eight hours a day and five days week.
To ensure that graduating students get hired, Codeup has formed agreements with 18 startups and recruiting companies who have agreed to consider hiring the graduates upon completion of the course. A few of the employers Girdley has talked to – whom he can't name at this time – have such difficulty finding developers that they are willing to hire immediately after graduation.

Despite its growing tech talent, finding full time developers in San Antonio is a difficult task — both for large companies like Labatt Food Service and smaller startups such as Geekdom's TrueAbility. Founder and COO Frederick "Suizo" Mendler welcomes an easier way to find developer talent.
"For us, it is a constant challenge to find folks that can operate at a fairly high level when it comes to the dev stuff. If they produce a good candidate then, yea, we'll take a look at them," Mendler said. "All the other developers we hire, we have to go out and hunt them down, go find them in weird places."
Codeup will start out with only one class of 20, and that class is already starting to fill up. Codeup has received seven applicants since they went public a week ago and have already confirmed two spots. Texas State University Communications Graduate Leslie Tolbert was the first to sign up. She developed a love of programming in her last semester of college but was having trouble learning it all on her own.
"I really feel it's an investment to myself to make this bigger commitment. It's really hard to teach yourself how to program through all the other resources out there," Tolbert said. "It was really appealing to me to have the option that Codeup presents to work with a team of peers…in a collaborative space with expert instructors available to answer questions."
Tolbert was also able to take advantage of one of the three women's scholarships Codeup offers, which will pay for half of the tuition. Two are still available.
As a for-profit company, Codeup will raise revenue by charging tuition and by charging a placement fee to the employer when they hire a graduate. The employer's fee will be equal to 10 percent of the graduates annual salary. Codeup currently has no competitors in San Antonio, but would be competing with
MakerSquare in Austin
. While the model is similar to
Rackspace Hosting's Open Cloud Academy
, the two will not directly compete because they are teaching different skills. In another similarity to the Open Cloud Academy, Girdley says applicants do not need any prior coding experience to be admitted.
"If you are a smart person and you are willing to work hard, you don't need to know anything. Show up, we will take care of you." Girdley said.
Geekdom was a sponsor of Silicon Hills News. TrueAbility is an advertiser with Silicon Hills News.