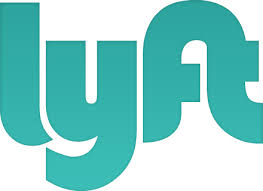 Despite restrictions, Lyft, the ride sharing company known for its cars emblazoned with giant pink mustaches, launched Thursday in Austin.
"The Austin community's overwhelming calls for more transportation options have been heard," according to Lyft's blog post. "After a petition started by ATX Safer Streets garnered nearly 4,000 organic signatures from Austin residents – many of whom left comments explaining their need for Lyft and other ridesharing services – Lyft will now be providing friendly, reliable, and affordable rides throughout the Heart of Texas beginning tonight at 7 p.m."
Lyft provides its ride-sharing service through a free app on an iPhone or Android smartphone. Customers download the app and then they can schedule a ride by inputting the time and place. For the first two weeks, Lyft is offering free rides to customers in Austin.
Lyft is known as a peer-to-peer ride sharing program which means its drivers use their own cars to provide rides to others. The drivers do have to pass a background check, according to Lyft.
"With Lyft, passengers are connected via smartphone to background-checked community drivers – which include a food truck owner and middle school social worker in Austin – all easily recognized by the furry pink mustaches on the front of their cars," said Katy Dally, spokeswoman for Lyft.
The company is holding a kick off party to celebrate its Austin launch Friday evening at Bungalow on Rainey Street.
While Austin's City Council formed a task force to study the issue of ridesharing at its recent meeting, the council did not approve the practice. And the city's transportation department has issued a statement warning Lyft that its drivers could receive citations and have their vehicles could be impounded if they are found in violation of current laws.
"Lyft is not operating illegally in Austin nor San Antonio, as taxi and chauffeur laws in those cities do not apply to Lyft," Dally wrote in a statement. "In Austin, the city's passing of a resolution to create a new regulatory structure for TNCs demonstrates that the current structure does not account for emerging and unique business models. We are committed to staying at the table and continuing to work with the City, as we have in jurisdictions across the country."

Austin is Lyft's fifth city in Texas. The two year old San Francisco-based company launched in San Antonio in late March but it met with opposition from the city's taxi cab industry and city officials. Uber also launched in San Antonio in late March and it also met with opposition.
San Antonio's Police Chief William McManus warned Lyft and Uber drivers against providing rides for pay or else they would be cited for violating the city's vehicle for hire law and their vehicles might be impounded.
The City of San Antonio formed a transportation study and has held hearings on the ride sharing services. Meanwhile, Lyft and Uber continue to operate and they have begun charging people for rides.
In Austin, Lyft created a Youtube video explaining why it chose the city and also outlining the need for its service including issues such as traffic congestion and drunk driving.
Yellow Cab Austin President Ed Kargbo released a statement regarding Lyft's launch calling it an "illegal operation" with a "complete lack of respect for the City of Austin."
"We strongly advise everyone to ask for proof of commercial insurance before using any illegal service," Kargbo said in a news release. "While they choose to sidestep the rules, we'll honor a commitment to addressing our city's challenges through legal transportation options that prioritize the safety of both riders and drivers, including innovations like the Hail A Cab app. We will also continue to respect the process set forth by the Austin City Council — one that is in place for the protection of our residents and visitors."
Lyft's service is not illegal, Dally said.
"Despite what Yellow Cab representatives might say, Lyft does protect all passengers and drivers with commercial insurance," she wrote in a statement. "In fact, Lyft offers three times the insurance coverage as an Austin taxi, and also has more strict background check and DMV driving record check requirements."